How does the Red Pill Developer process work?
You have a software / app / web-based business idea that you want to exploit but you need a hand from a skilled and reliable software developer to make your idea a reality. Red Pill Developer can help.
I am keen to offer the software / app development skills of myself and my team for free in exchange for a share of the spoils when your new business becomes a success – a "sweat equity" kind of joint venture arrangement.
A marriage that might actually work!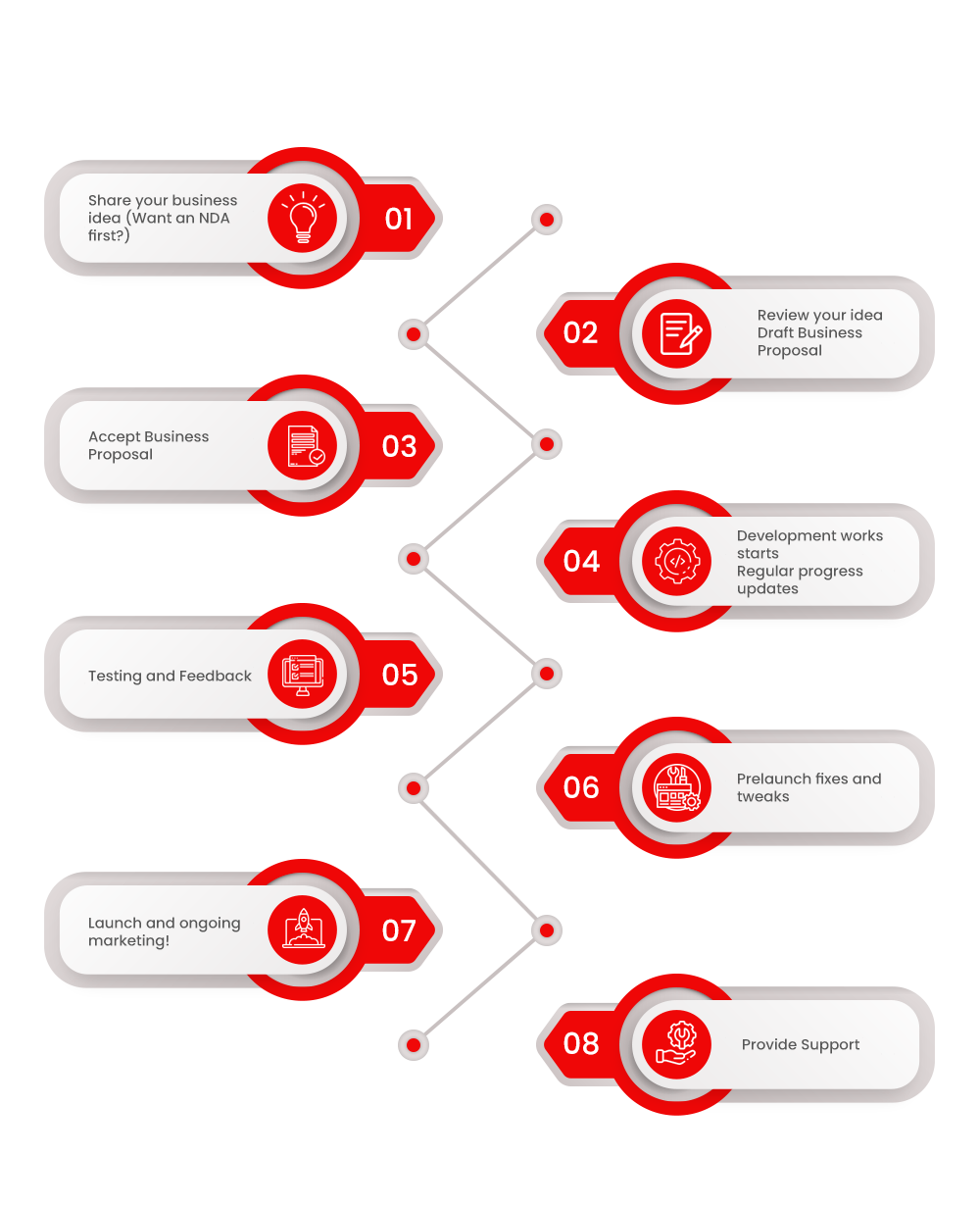 In essence:
You share your business idea with me (we can arrange a NDA agreement to protect your idea first if you wish)
I then review your idea and relay my thoughts back to you and my offer in terms of a short business proposal e.g. what I agree to do to help, what you agree to do including the percentage share of your business idea you will award me for my help
We discuss and agree so we can move forward and get started on the actual work
Design and development work starts, I keep you up to date with progress at every twist and turn
You provide guidance and feedback throughout the process to help ensure that what is delivered is what you envisaged (or better!)
Before launch you and a few sample customers / users you have lined up run through the system and provide any final feedback.
Final pre-launch fixes and essential tweaks are applied.
The software / app is now ready for you to launch and for your planned sales and marketing activities to start!
I provide ongoing support to the business e.g. make sure everything is working well and any bugs are resolved.
Revenue is generated and is shared inline with our agreement.